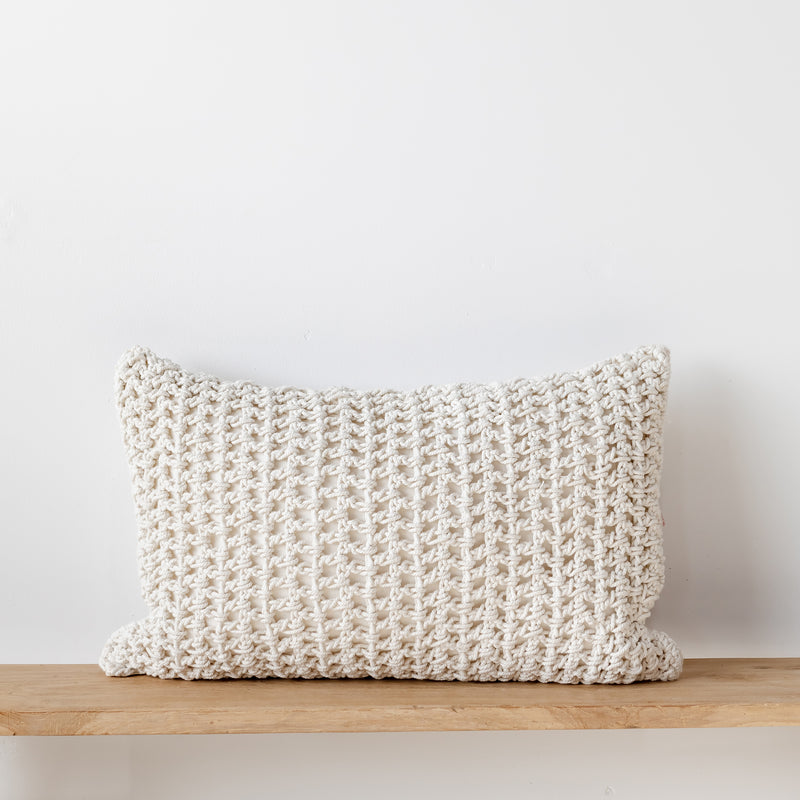 Giro Rope Cushion — Cream
$89.95
DETAILS
Our Empire exclusive Giro rope cushion featuring a chunky, textured rope design on the front. Each cushion comes filled with 100% feather insert for superior comfort and plump appearance.
SIZE & COLOUR
Cream - 40 x 60 (cm)
Combines well with the Rope Natural - 50 x 50 (cm) & 60 x 60 (cm) cushions.

FABRIC
Rope weave front and cotton blend back.
Includes 100% feather inner
If not available in stock please enquire. 
Gallery
Giro Rope Cushion — Cream