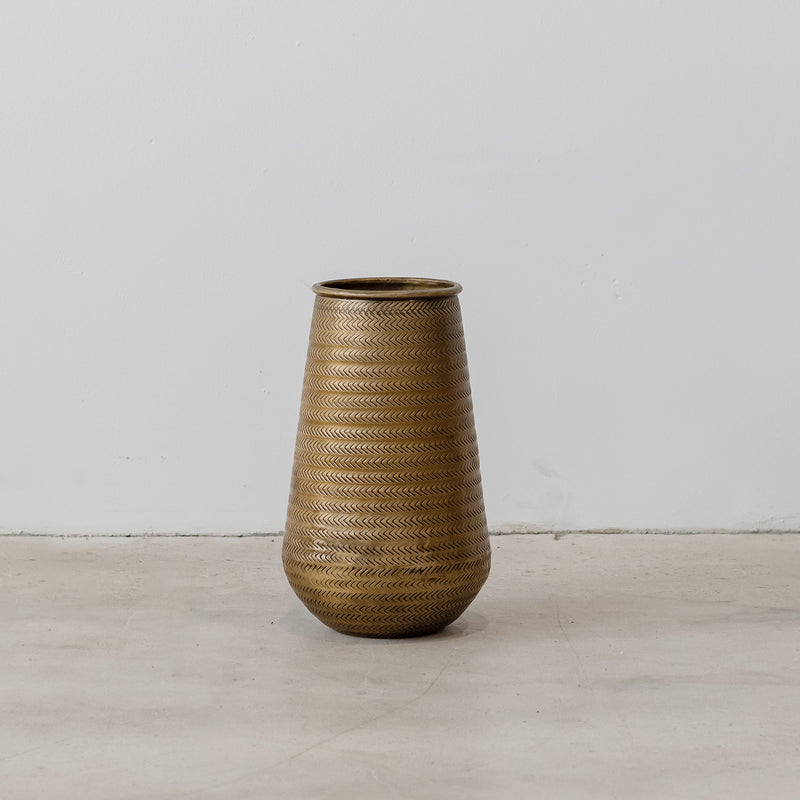 Beaten Vase — Dark Brass
$69.95
DETAILS
This handmade beaten vase brings texture and style to any room. Its elegant finish adds sophistication and is perfect for any setting. 
Also available in an antique green finish. 
MEASUREMENTS
Top of vase Ø 10 x H 25 (cm)
Due to the hand beaten nature of these, they are not 100% waterproof and therefore recommended for dried floral arrangements.
Gallery
Beaten Vase — Dark Brass