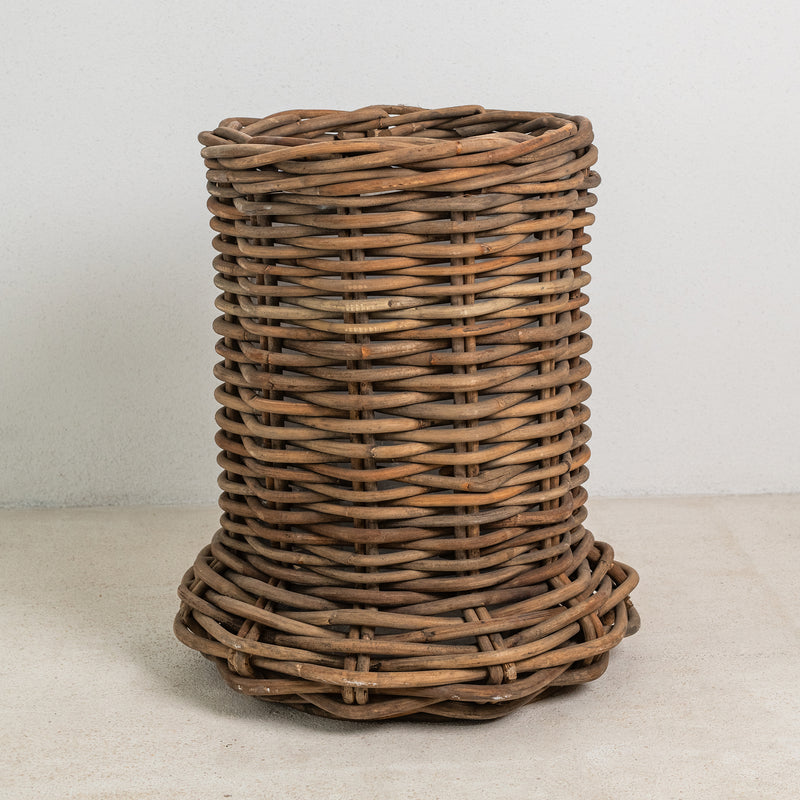 Beatrice Footed Basket
LARGE — $349.00
SMALL — $299.00

Enquire Now
DETAILS
The Beatrice Footed Basket, handwoven from strong cane rattan in grey wash finish and complete with a strong plastic inner.  Unique in shape, these baskets work perfectly as a single feature or grouped in a range of sizes and styles. 
MEASUREMENTS
Small - Ø 50-60 x H 50 (cm)
Large - Ø 50-60 x H 70 (cm)
If not available in stock or in store please enquire. 
Gallery
Beatrice Footed Basket