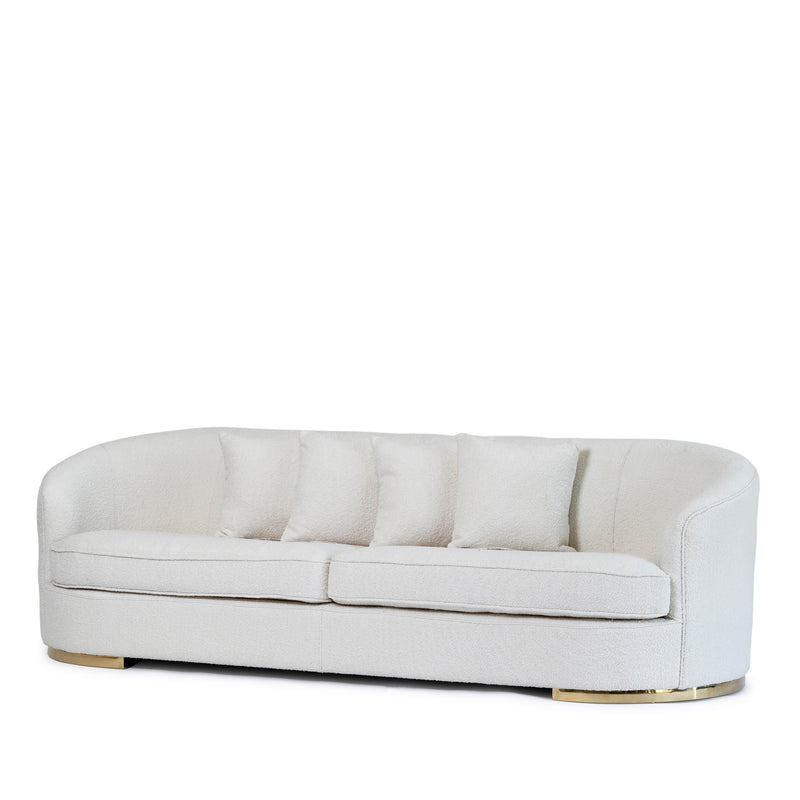 Dior Sofa — Cream Boucle
$3,199.00 $3,999.00
Enquire Now
DETAILS
Bold curve shaped sofa, with a fleecy texture made from a woven synthetic yarn in a cream finish. With 4 throw cushions, the Dior sofa is an exclusive design to Empire.   
FEATURES
Woven synthetic yarn in a cream colour, durable, resistant to water based stains and snags from lose threads. 
S33 foam - the most common filling for sofas as it is low density and provides a soft firmness. 
Pine wood and stainless steel frame.
Brass detailing on the base.
MEASUREMENTS
L 252 x H 75 x D 95 (cm)

FINISHES AVAILABLE
Upholstery: Creme boucle (cream)
If not available in stock, please enquire.
Gallery
Dior Sofa — Cream Boucle