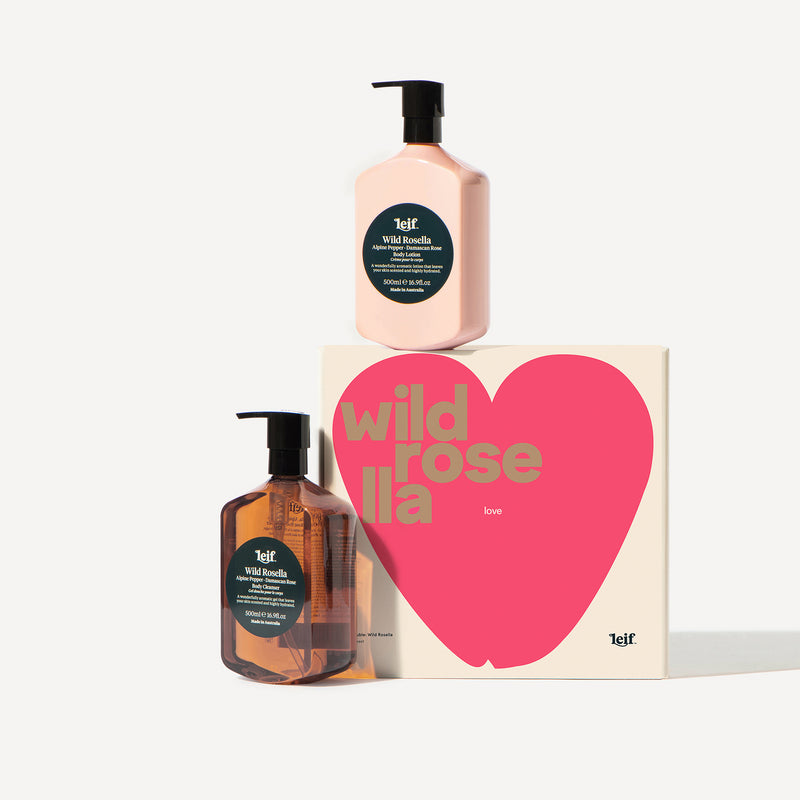 Love Body Double — Wild Rosella
$99.00
Enquire Now
DETAILS
Wild Rosella with Alpine Pepper and Damascan Rose.

Big-hearted kits for Mothers and Others, delivering a memorable message to those that hold it all together. This gift set pairs two Wild Rosella 500ml products, presented with an oversized colourful heart raised in high gloss. Scent names are highlighted in metallic golden ink and each kit comes in a reusable drawstring cotton bag.
Wild Rosella
An Australian hibiscus rich in antioxidants, it nourishes and regenerates the skin.
Alpine Pepper
An aromatic Australian spice that stimulates the senses and boosts circulation.
Damascan Rose
Antibacterial and anti-inflammatory properties combine with a rich floral scent to soothe and calm the skin.

Made in Australia. 100% vegan and cruelty-free.

INCLUDES:

Wild Rosella Body Cleanser 500ml
Wild Rosella Body Lotion 500ml

SCENT:
Floral & Sweet
Gallery
Love Body Double — Wild Rosella