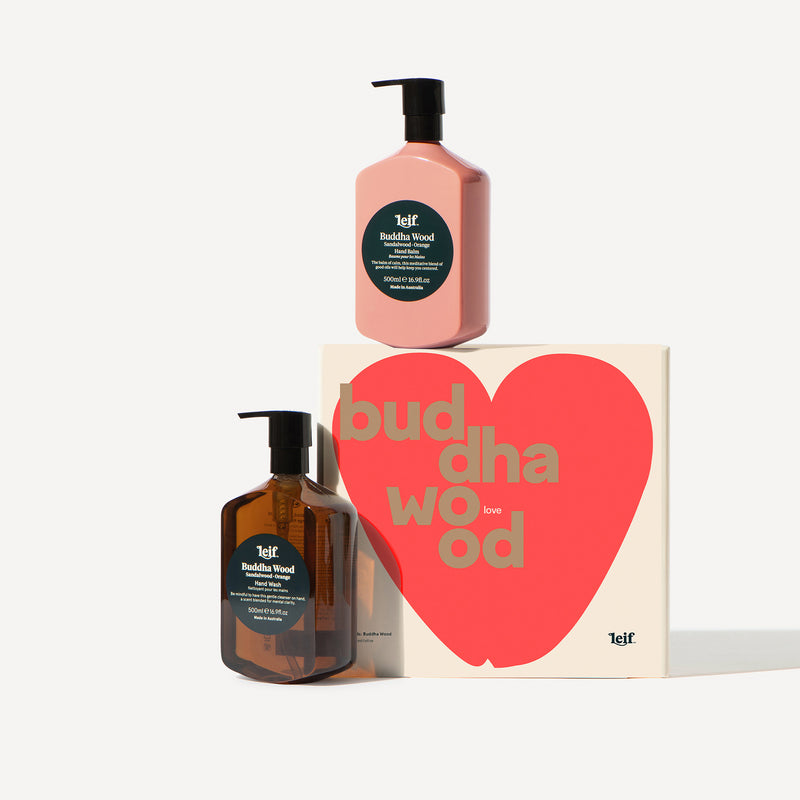 Love Two Hands — Buddha Wood
$99.00
Enquire Now
DETAILS
Buddha Wood with Sandalwood and Orange.
Big-hearted kits for Mothers and Others, delivering a memorable message to those that hold it all together. This gift set pairs two Buddha Wood 500ml products, presented with an oversized colourful heart raised in high gloss. Scent names are highlighted in metallic golden ink and each kit comes in a reusable drawstring cotton bag.
Made in Australia. 100% vegan and cruelty-free.
Buddha Wood Oil
A distinctively woody scent which does wonders due to its calming, grounding effect.
Sandalwood Oil
A warming scent which soothes stress and nervous tension. Sweet Orange Oil – a bright citrus scent known for its uplifting properties.
Cedarwood Oil
A natural antiseptic that elevates the mood and warms the skin, supporting overall skin health.
INCLUDES:
Buddha Wood Hand Wash 500ml
Buddha Wood Hand Balm 500ml
SCENT:
Smoky & Meditative
Gallery
Love Two Hands — Buddha Wood