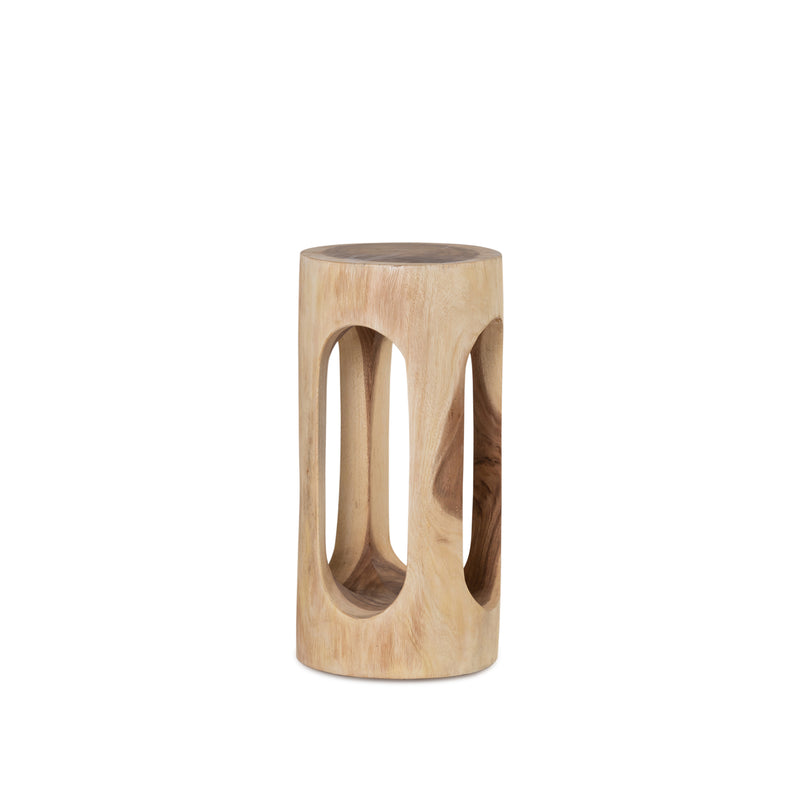 Meh 4 Hole Tall Stool — Raw
$299.00
Enquire Now
DETAILS
Constructed from meh wood in raw finish, featuring four cut out holes and flat surface top. Can be used as a side table or a stool. Also available In 40cm height. 
Colours and finishes between items may vary and some slightly cracking can occur, due to the natural nature of the timber.
Meh wood is not suitable for full outdoors as it will split and warp if exposed directly to the elements. 

MEASUREMENTS:
Ø 35 x H 70 (cm)

If not available in stock please enquire.