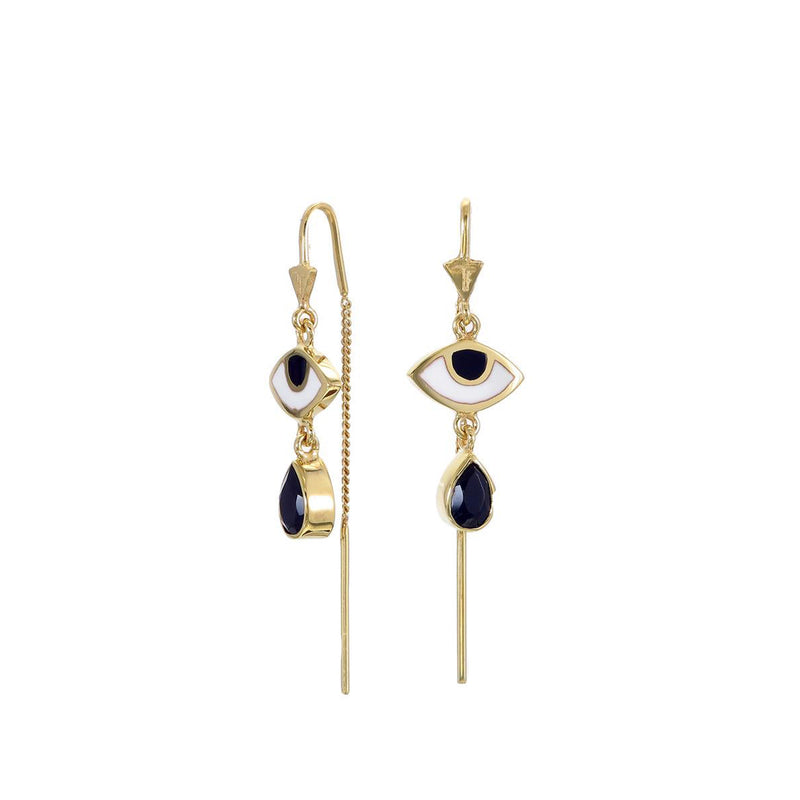 Pull Through Earrings
$134.95
DETAILS
PLEASE SPECIFY WHICH STYLE YOU'D LIKE IN NOTES.
EARRING #1: GREEN ONYX
Intelligence, Communication, Confidence

Green onyx is an excellent gem for relieving one of their physical, emotional, and mental stress. Green onyx soothes the heart and elevates brain power allowing one to express thoughts and feelings openly and confidently.
Size:
Crystal points 20 mm long x 4 mm wide.


EARRING #2: BLACK ONYX 
Discipline, Protection, and Willpower
Onyx assists with eliminating excess or unwanted energies. It is said to enhance focus, endurance and to support the wearer in times of challenge or where self-discipline and willpower are required.
Size : Earring length 1.6cm.
Gallery
Pull Through Earrings